Learn to Read Bengali
---
Lesson 3
---
Revise the vowel marks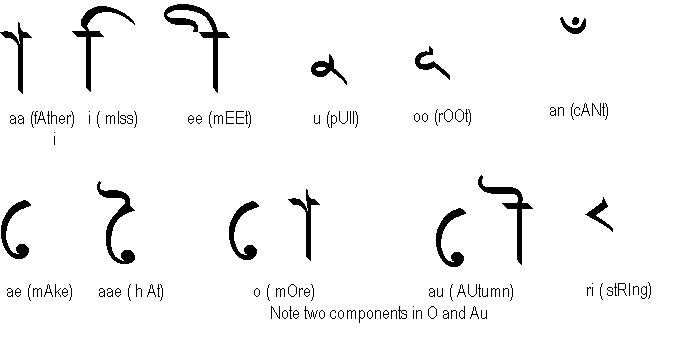 And how these vowel marks modify the letter M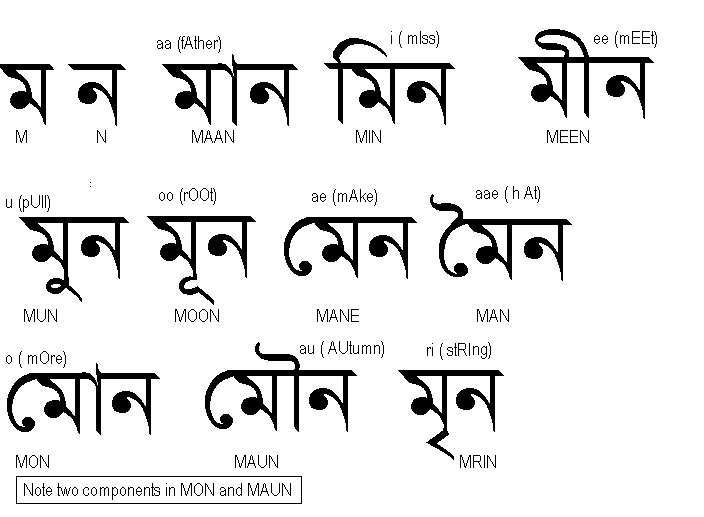 Lets look at five more letters. See if you can read the five words below them -some bits have been filled in
S as in Sum
THE as in THUs
T as in musT
TTH as in TThanda (cold in Hindi)
T' as in roTa ( crying in Hindi)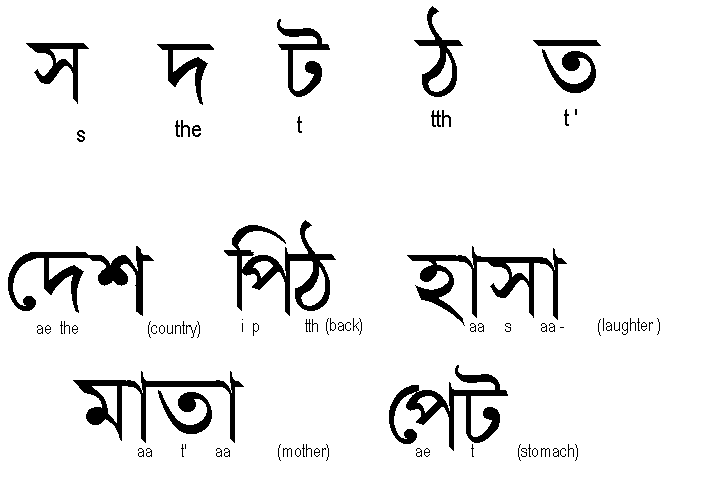 Here are the answers

Six more constants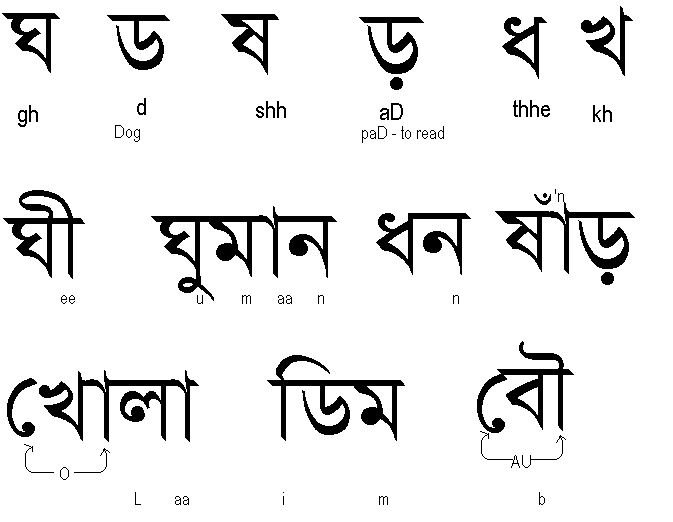 GH as in GHee ( clarified butter) , a deep G sounded from the chest
D- hard D as in Dog
SHH- a deeper SH
AD- the tongue is rolled right back and then rolled rapidly forwards to just strike the tip of the hard palate
KH as in loCH THHE - a deeper THE from the chest
Here are the answers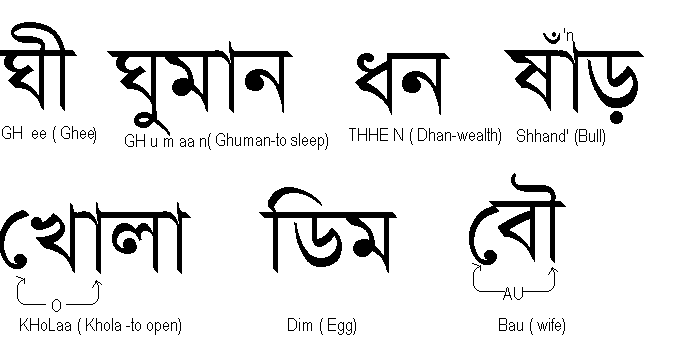 Lets look at the final five consonants - there are examples of the way they sound in a mixture of English , Hindi and Benggali words after the letters. See if you can read them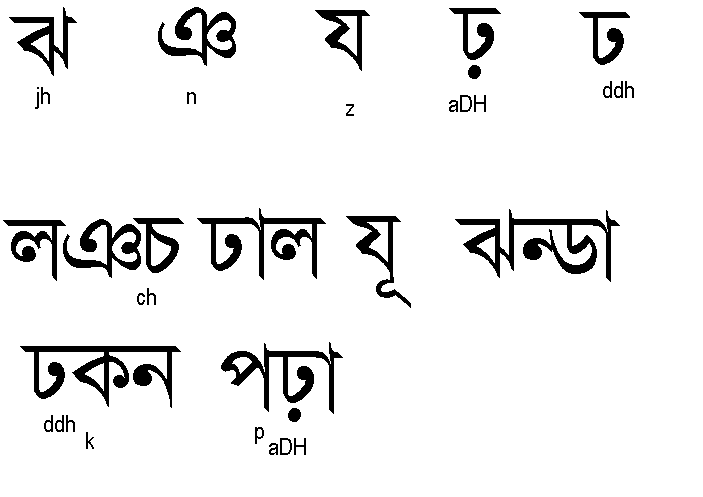 The JH is a deep J from the chest
This n is exactly like the N in lunch
The Z as in English
The aDH is the tongue rolled right back as in aD and then rolled forwards except that the sound is made from the chest.
Finally the DDH which is D as in Dog but sounded from the chest
Here are the answers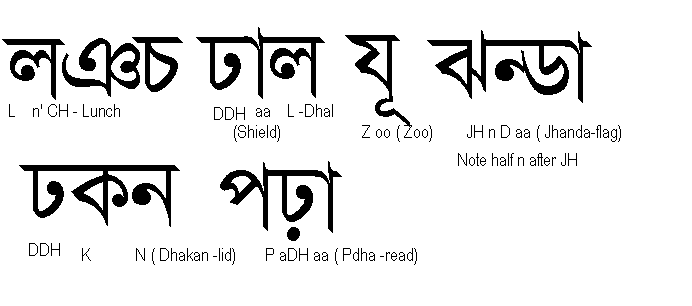 ---
Here are the detached vowels written on their own.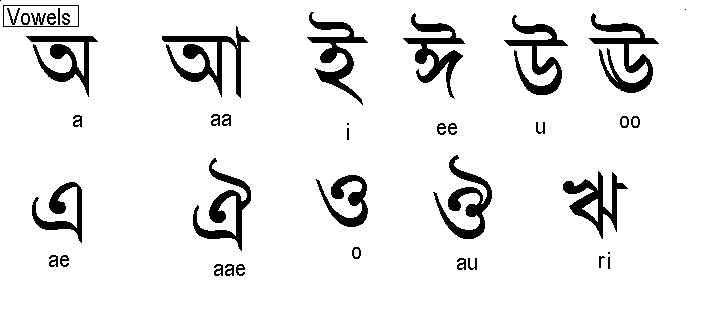 See if you can read these mixture of Bengali , Hindi and English words where each vowel is used once. The answers are at the bottom of the figure.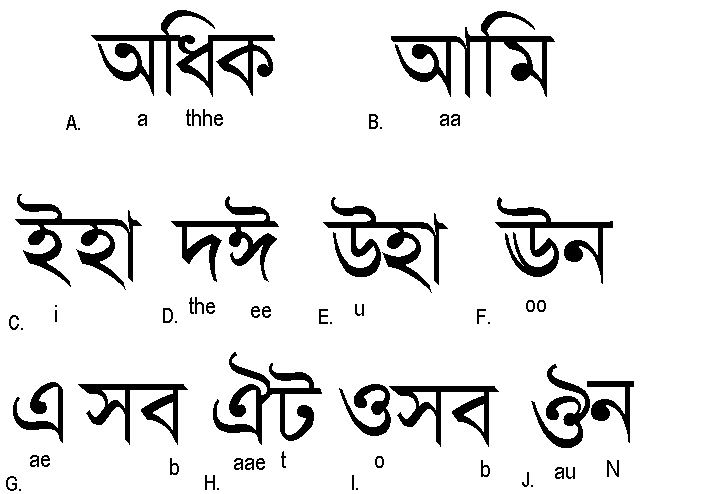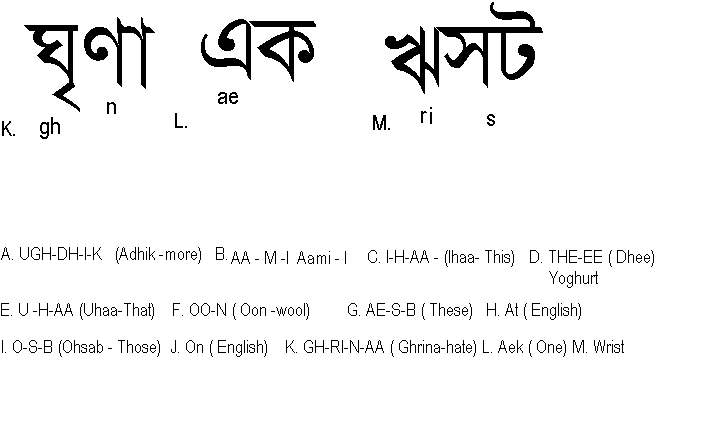 ---
Apart from the 'AN' sound as in the English word cANt there are three other vowel marks.
The first is an NG sound as in the rUNg of a ladder .

---
The next one is an accent mark - sort of h sound .

---
The third one is a soft T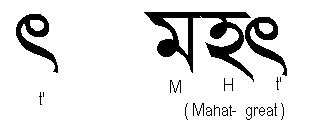 ---
In the next lesson we will look at compound letters.
---
Lesson 4..Home