Ukindia

---

Learn to Read Tamil
---
Lesson 5
---
Lesson 6..Home
---
The next letter is a form of N and we might write it as follows in the word Man.

---
The letter Z may form the word for Zee TV.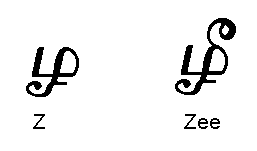 ---
A combined letter is k and Sh as in KSH . Rakshak is Hindi for a bodyguard

---
The letter h forming Him.

---
The combined letter SHR as in this man's name Mishra.

---
The OU vowel is written on its own as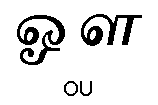 and combined in a word for medicine as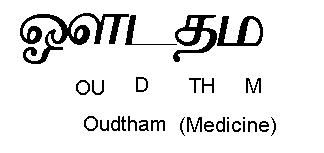 When the ou mark modifies a consonant it is written before and after a letter as follows in this word mouse where it modifies the letter M.

---
The little U in pUt is written as below -see if you can read the word

The answer is Ummah -the global Muslim community

---
The long u as in rOOt is as follows in this English word.

It is Oops

---
The u vowel mark is a bit tricky as it can be in the form of a vertical line , a curved line or even as a modified aa mark and the only way is to go through most of the letters of the alphabet and recongise it.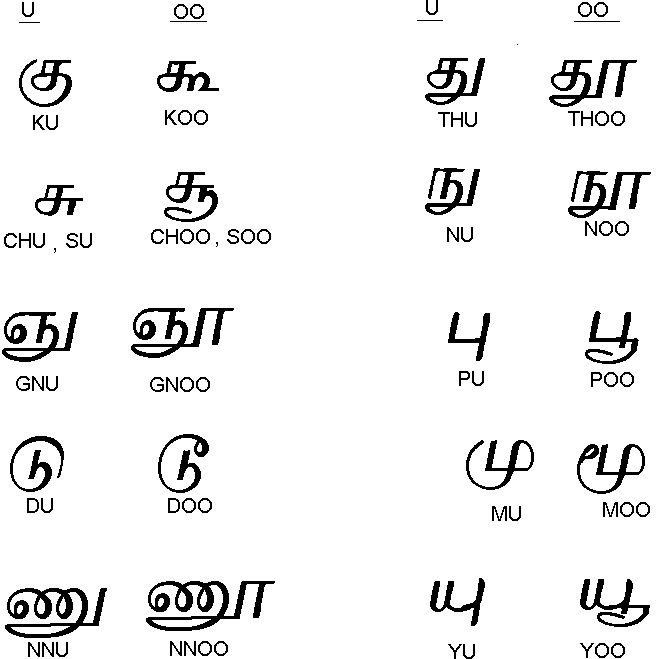 and also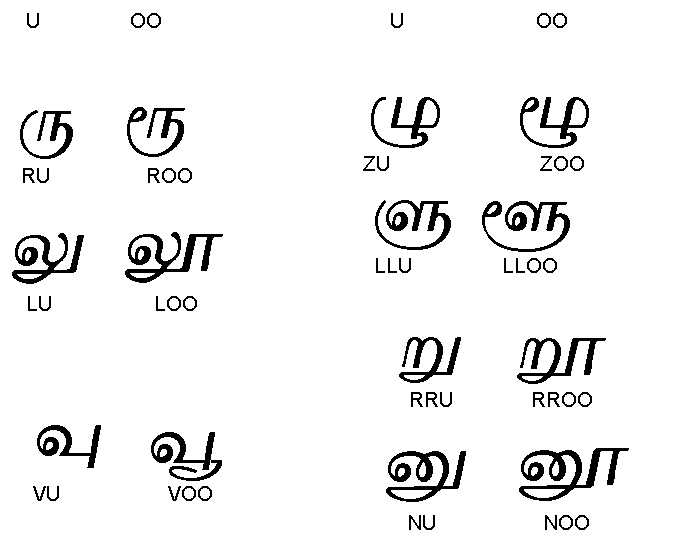 ---
Finally in this lesson here are some combinations which do not fit anywhere and have to be learnt

In the next lesson we will have a look at the whole alphabet and some Tamil words.
---
Lesson 6..Home
---