Ukindia

---

Bollywood Female Film Stars
---
Bollywoodworld..Bollywood Film Stars link..Bollywood Madness
---
Some of these have been downloaded from the internet . Please do a yahoo or alta vista search from the front page . For example if you want to get photos of Twinkle Khanna type her name in the search box for alta vista.
---
Click on the back button of your browser when you have finished with this page.
---
This page wont change for many months , so turn auto load images off from the options menu to save on download time and then click on any new image if you want to download it.

Female: Tabu , Shilpa, Sridevi, Manisha , Pooja , Ayesha , Naghma , mayoori, Neelam . Deepti , Zeba , Dimple , Madhoo , Twinkle , Karisma , Sonali , Mamta, Kajol , Urmilla, Raveena ,Madhuri , Juhi , Ashwariya .
---
Male stars : Akshay , Shah Rukh , Amir , Salman , Govinda
---
For excellent photos of the stars go to these pages.
Najib .. Sahni.. Sandy.. Vinay
---
Mahima
---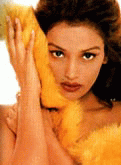 Shweta Menon
---
Madhuri
---
Tabu
---
Shilpa
---
Sridevi
---
Manisha
---
Pooja
---
Ayesha
---
Naghma
---
Mayoori
---
Neelam
---
Deepti Bhatnagar
---
Zeba
---
Dimple
---
Madhoo
---
Twinkle Khanna
---
Karishma Kapoor
---
Sonali Bendre
---
mamta Kulkarni
---
Kajol
---
Urmilla
---
Raveena Tandon
---
Madhuri Dixit
---
Juhi Chawla
---
Ashwariya Rai
---