Learn to Read Punjabi
---
Lesson 6
---
Lesson 7..Home
---
This lesson deals with a few words of vocabulary. First make sure you can identify all the letters. You can cover the next image to bitmap with a program like Thumbs Plus or even copy directly from the gif file to paste in a new paintbrush file to make your own Punjabi sentences .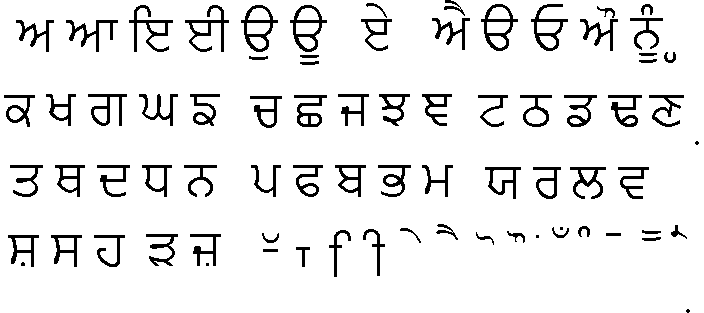 Answers to above are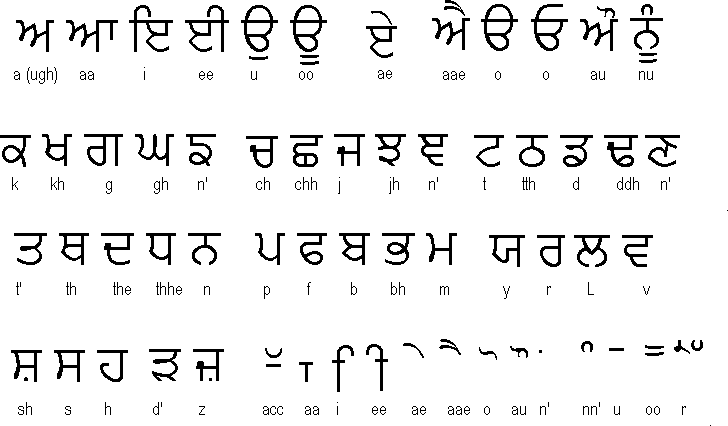 Read the following common Punjabi words . Only a few will be outlined here. All the lessons with the images are available for $15 plus $10 for postage and packing - a total of $25 for which you get a floppy disk with all the lessons on screen till end of 96 together with the images and a paperback book -Learn to Read Punjabi - by Balaji publications. Send a cheque for the above amount to ukindia box 346 nottingham uk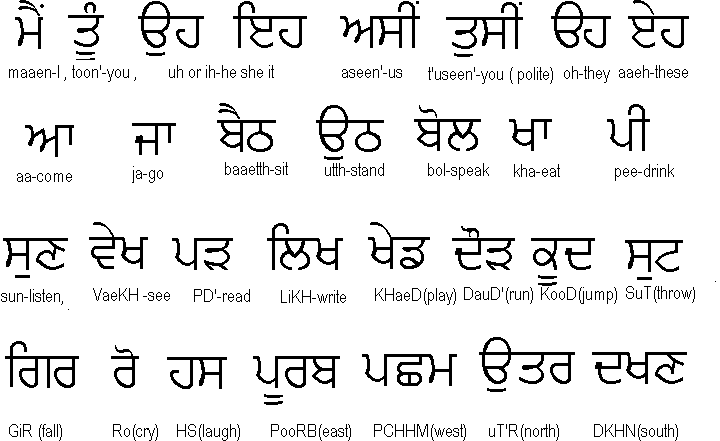 More vocabulary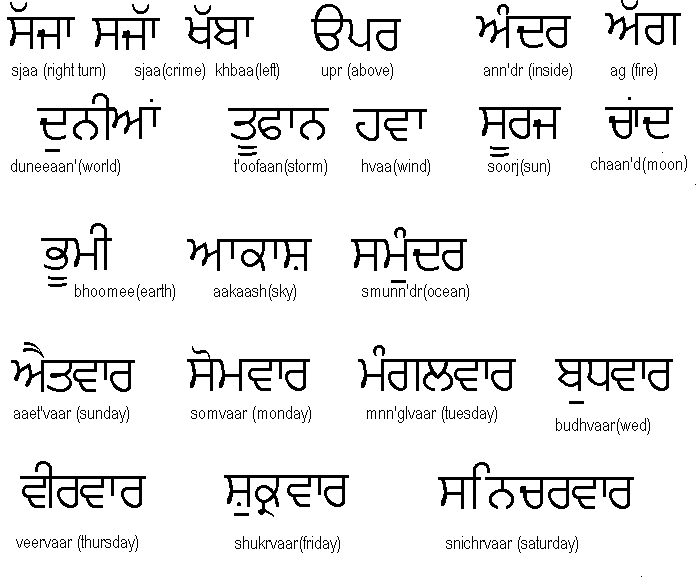 .
---
---
Lesson 7..Home