Urdu Lesson 11
---
Lesson 12..Home
---
The next two letters are another form of the soft t and another z. They are called T'o and Zo .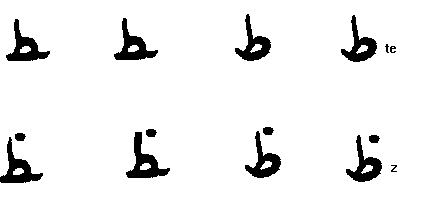 The t' sound is produced by protruding the tip of the tongue just beyond the upper teeth and letting the front third touch the bottom of the top teeth.The bottom teeth are also very close to the top teeth. Z is the same as other Zs.
Read the following

Here are the answers

Related to the above sounds are TH as in Thanks or in the word marked A below (thin)-note the two dots over the letter , and another mark is added to TH to convert it to TTH ( tongue touches the top of the mouth in between the positions for T and D) as in the word ttheek (correct) , the dots are lost.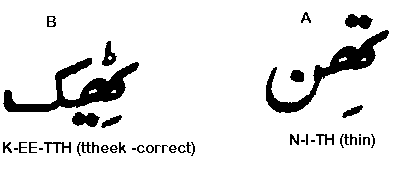 ---
Lets look at two more letters. The first is another form of A called Aaen and the second with the dot on top is another form of G called Gaaen.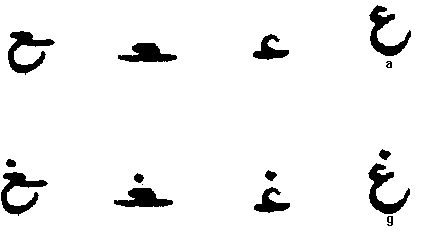 .
The first Aaen is pronounced as an ugh followed by aa for eg the word to forgive maaf is really pronounce as m-ugh-aa-f
Try and read the following Urdu words.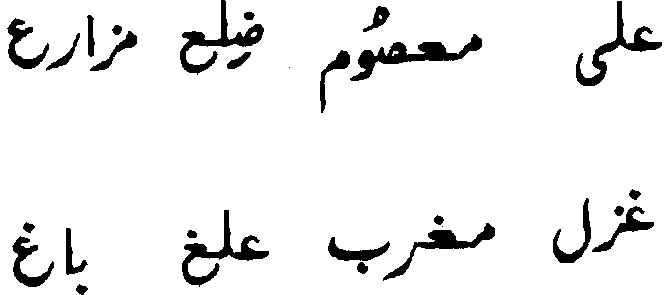 Here are the answers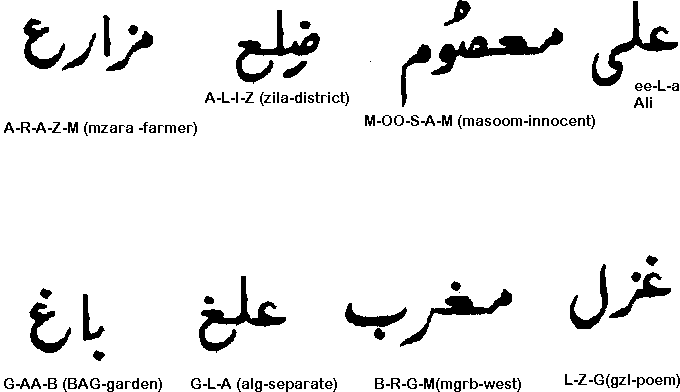 ---