Ukindia

---

Learn to Read Tamil
---
Lesson 1
---
Lesson 2..Home..Asian Books
---
If you have enjoyed doing these lessons and would like to help develop the web site further you might consider a small donation of £3 or $5 . Please send cash in envelopes ( not cheques or money orders as it costs more to process ) to Ukindia, P.O. Box 346 Nottingham , NG8 5FX. All which have an email address will be acknowledged by email.
---
Tamil is perhaps India's most ancient language. It is spoken by the people of Tamil Nadu and large communities in Sri Lanka , Malaysia and the West. A lot of India's rich heritage of culture is written in Tamil.

Please note reader Sathasivam, Bahee bsathasi@dor.state.wi.us , a teacher in Tamil's comments that All Tamil consonants eg the letters L , P , S in Alps etc. should have a dot on top of them . They have been ommitted by mistake in the figures below and in the other lessons .

These few lessons will help one to read Tamil script. This figure has the letter M and the vowel sound AA as in fAther .

Can you read your first word in Tamil ?

Full marks if you got is as Mama ( Maamaa) - uncle .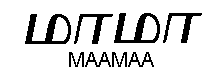 Can you guess the name of this person a King of ancient India?

It is Rama

Next we introduce the letter P and the vowel mark i as in this Hindi word for water.

The first letter is P and the next one is the mark AA , followed by N and then the short i .
Note the short i in Tamil comes after the letter.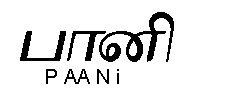 This is Tamil for mother . It has the letter A (pronouced ugh) in the front.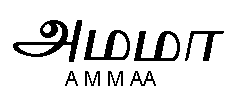 This figure has the double RR , it is what English people call all Indian dishes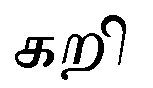 The answer is KRRi (curry!).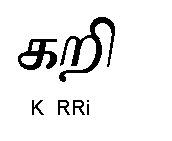 Revise all the letters learnt so far

Here are the answers

And the two vowel marks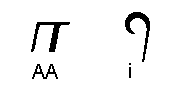 .
Revise this lesson a couple of times before going on to the next one.
---
Lesson 2..Home
---