Ukindia

---

Learn to Read Tamil
---
Lesson 2
---
Lesson 3..Home
---
Please note reader Sathasivam, Bahee bsathasi@dor.state.wi.us , a teacher in Tamil's comments that All Tamil consonants eg the letters L , P , S in Alps etc. should have a dot on top of them . They have been ommitted by mistake in the figures below and in the other lessons .

Swiss mountains

AA-L-P-s (alps) of course!. Note how the detached vowel AA when it comes at the beginning of a word is written. Also note shape of L , P and S.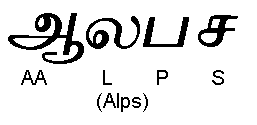 ---
Here is a new letter V and the long ee mark as in mEEt in the Tamil and Hindi word for lawyer.

If the EE mark comes at the beginning it is written as this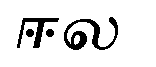 The answer was English EEL.
The next word spells English ill . Note the shape of the i when it comes on its own at the beginning of a word and the new letter LL.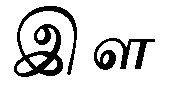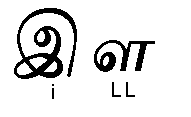 The aae vowel mark as in mAt or the animal rAt is written in front of the letter as in the word Chat here. Note Ch and S letters are the same in Tamil

The ae vowel mark as in Ape is also put in front of a letter as in this English word -dont be ....

The answer is late

The detached AAE and AE sounds if they come at the beginning are written as follows

Lets revise all the letters learnt so far .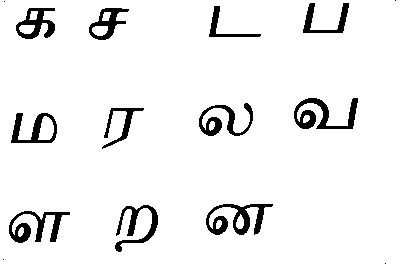 The answers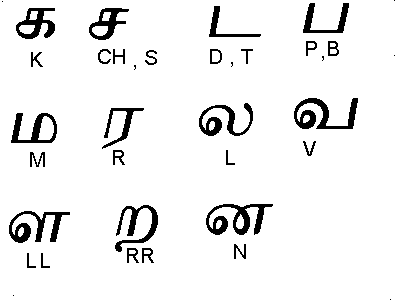 And the vowel marks -each is written in the detached form and then the vowel mark next to it.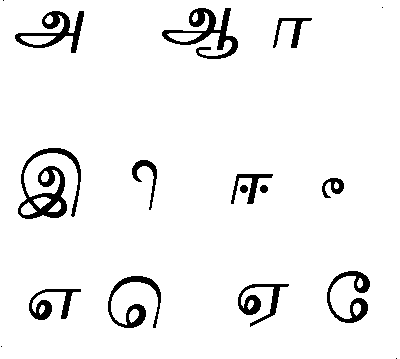 And the answers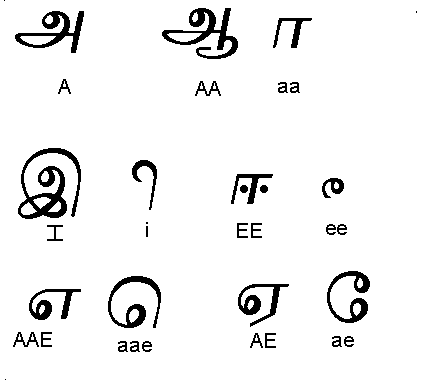 Revise these lessons a couple of times before going on to the next lesson.
Reader Sathasivam, Bahee bsathasi@dor.state.wi.us writes
TAMIL CONSONANTS SHOULD HAVE THE DOT ON TOP EACH LETTER.
FOR THE TAMIL LETTER S THERE SHOULD BE A DOT ON TOP OF S
FOR THE TAMIL LETTER L THERE SHOULD BE A DOT ON TOP OF L.
---
Lesson 3..Home
---